Copier Resource Management Program
The Copier Resource Management Program (CRMP) simplifies the copier acquisition process for its customers. We stay abreast of the latest trends in the copying and printing industry and use that knowledge to create contracts that are cost effective and appropriate for our customers' needs. By serving as liaison between our customers and vendors, we ensure that contract users receive the service they are entitled to, and we analyze our customers' copying and printing needs so they acquire the appropriate equipment without having to deal with sales pressure.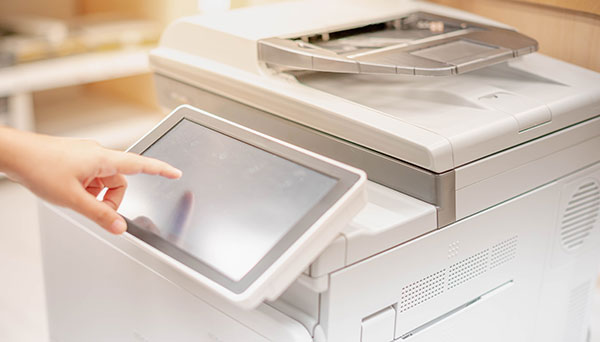 All state agencies within the executive branch of state government and all state agencies that are located in facilities that are managed by the Office of Management and Budget must have a written recommendation from CRMP before they acquire a copier. CRMP will also provide consultation to any other entity that is eligible to use a state contract for copiers.
Acquiring Copiers and Replacing Expired Contract Copiers
If you are interested in acquiring a new copier, please fill out the CRMP Recommendation Request form and submit it to Copier Management .

If you have a current contract that has expired, you must arrange for the expired copier to be picked up by the vendor. Contract information can be found via the links below. Please note:

REF: Title 29, Chapter 6911(d) Delaware Code. Every state department and agency within the Executive Branch and Judicial Branch of the state government shall procure all material, equipment and nonprofessional services through the statewide contracts administered by Government Support Services, Office of Management and Budget. Delaware State University, Delaware Technical and Community College, the operations funded by Public School Districts, Delaware Transit Corporation, Department of Elections, the Legislative Branch and the Board of Pension Trustees and their consultants are specifically exempted from the requirements of this subsection.

End of Lease Equipment Return Form

Additionally, there are no month-to-month options available within the current contract and month-to-month options cannot be entered into as this may pose litigation opportunities against the State of Delaware. Please ensure you arrange pick-up of your expired copier in a timely manner within 30 days from expiration. Arrangements for ordering a replacement copier should be handled through the current state contracted vendor (see replacement information below).

If you are interested in replacing your existing expired contract copier, please fill out the CRMP Recommendation Request form and submit it to Copier Management . Additionally, when your copier is picked up, please fill out the Copier Pick-up Form and submit that as well so we can ensure the pickup of your machine has been properly documented with Copier Management records.
Additional Links and Forms
For more information, please contact the Copier Management Coordinator via e-mail at CRMP@delaware.gov.